Interview with Phil Fehrenbacher
I first saw Phil Fehrenbacher's Vietnam related cartoons on the internet... It did not take long for me to ask for his permission and put out some of his works on the Facebook page of this blog. And I was wondering about making an interview with him. Phil was very helpful from the start and that is how you can now read his story.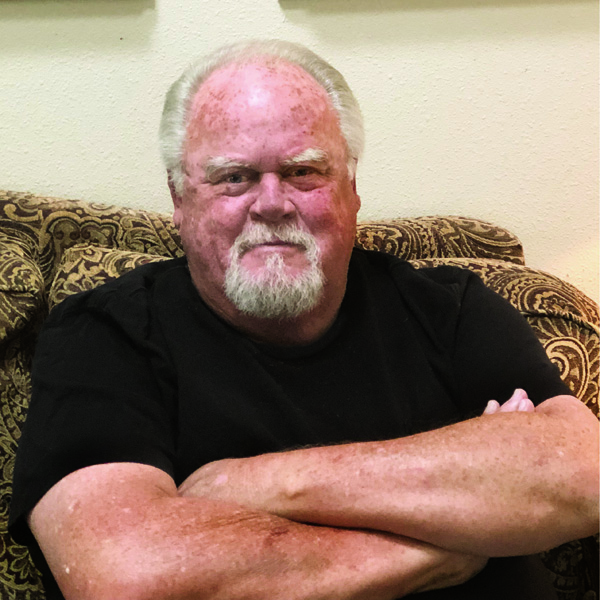 Phil Fehrenbacher
When did you pick up drawing?
Being an only child, drawing was something I could do to entertain myself. Through elementary school I was always placed in special art programs, and in High school much of my time was spent making banners for dances, sporting events and school occasions. I won several interscholastic art awards, and the summer before my senior year in high school I was asked to illustrate a science book for Portland State University.
How did it become a profession?
After two terms of college I went into the Army with three high school friends, on "The Buddy System." During basic training I found time to draw cartoons making fun of our company commander, and two lieutenants. One afternoon I was told to report to the Orderly Room. The three officers stood behind a desk, and when I looked at the desk I saw my cartoons spread over the top. They surrounded me yelling and chewing me out for a while, then broke down and laughed. The CO asked if I would like to be an illustrator. I replied yes, but never heard any more about it. After basic my orders were for Ft. Rucker, Alabama, Crew Chief School. While waiting for another class to start, I was called into the Orderly Room at Ft. Rucker, and told I was being assigned to Training Aids as an Illustrator. I had enlisted for Europe, so a few months later I was assigned as an illustrator to the NATO Weapon System School, in Oberammergau, Germany.
Phil had a great time in Germany: he attended Oktoberfest, played in a local basketball team and made new friends. After 14 months, however, he was sent to Vietnam.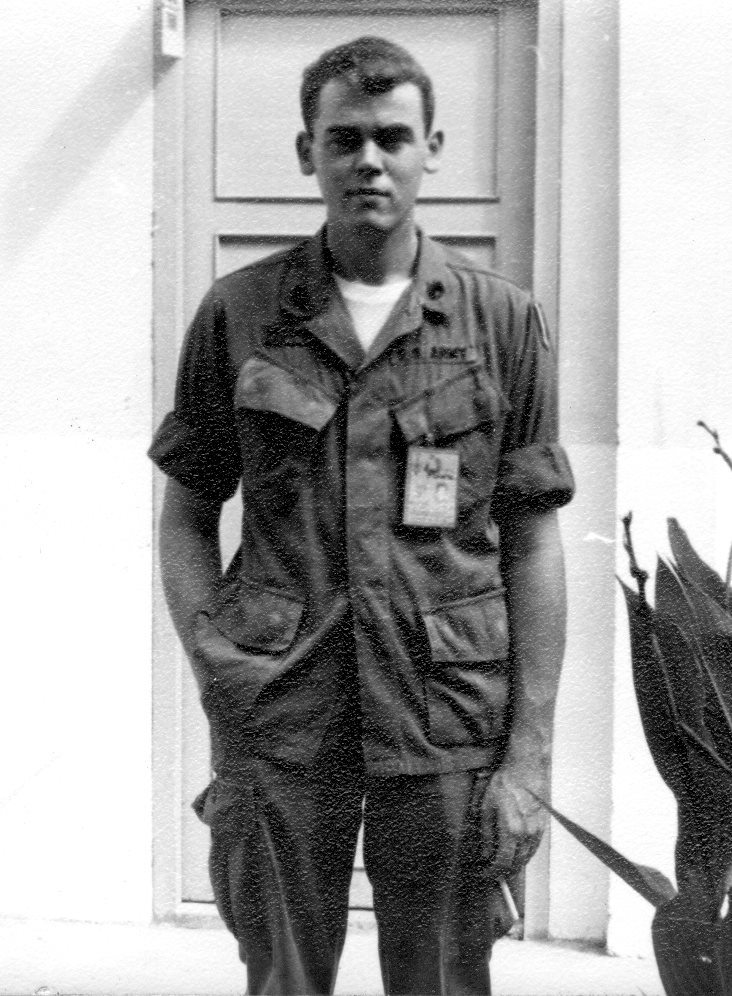 In uniform
Please tell us about your Vietnam experience.
My orders were to report to the 6th PSYOPS Battalion in Bien Hoa, but I landed during the beginning of the 1968 Tet Offensive. Due to the enemy activity and general chaos, my orders were trashed. New soldiers reported to a covered area in the 90th Replacement Battalion every morning, to hear if they would hear their names called, and find where they would be assigned. The rest of the day was spent doing details, or put in charge of them. Luckily, I was an E-5 when I arrived, and led details… some of which were very disgusting or difficult! After three or four days of attending the morning formation my name was called. I had been assigned to the 525th Military Intelligence Group, a few miles northeast of Saigon. Again I was a casual replacement, and remained at the Newman Compound until reassigned. The days were spent filling sandbags to protect a very important radio facility. The dirt road to Newman crossed the railroad tracks going across the Binh Loi Bridge, and ended at the edge of the jungle. On the 18th of February we were mortared followed by a land attack. Our compound was only about 150 by 150 yards, and defended by about 200 men. The Battalion commander of the 519th MI, stationed a half-mile down the road at Parker Compound, told us later that they thought we were going to be overrun. Three Huey gunships soon arrived and worked our perimeter in a circular pattern, firing on the perimeter and into the jungle for several hours. Early in the morning the firing became sporadic, and became more like sniper fire. At some point a large group of the enemy was spotted moving toward the bridge, and soon after, two jets made two napalm runs parallel to us about 100 yards away. One of the most terrifying displays of fire I've seen. When conditions returned to normal, I was assigned to the 519th MI S2/3 section, which was located down the road at Parker Compound. Every morning we traveled to many S-2 and SOG locations picked up intel about enemy activity in their area, returned to our base, and produced a daily intel summary for our unit. Some days we went up river about 20 miles with a few other guys, and walked to hamlets to evaluate the village and hand out propaganda. Several times we were cut off from supplies and needed to ration water/beer/pop. When our senior NCO was medivaced to Tokyo, I was made battalion Ops Sergeant.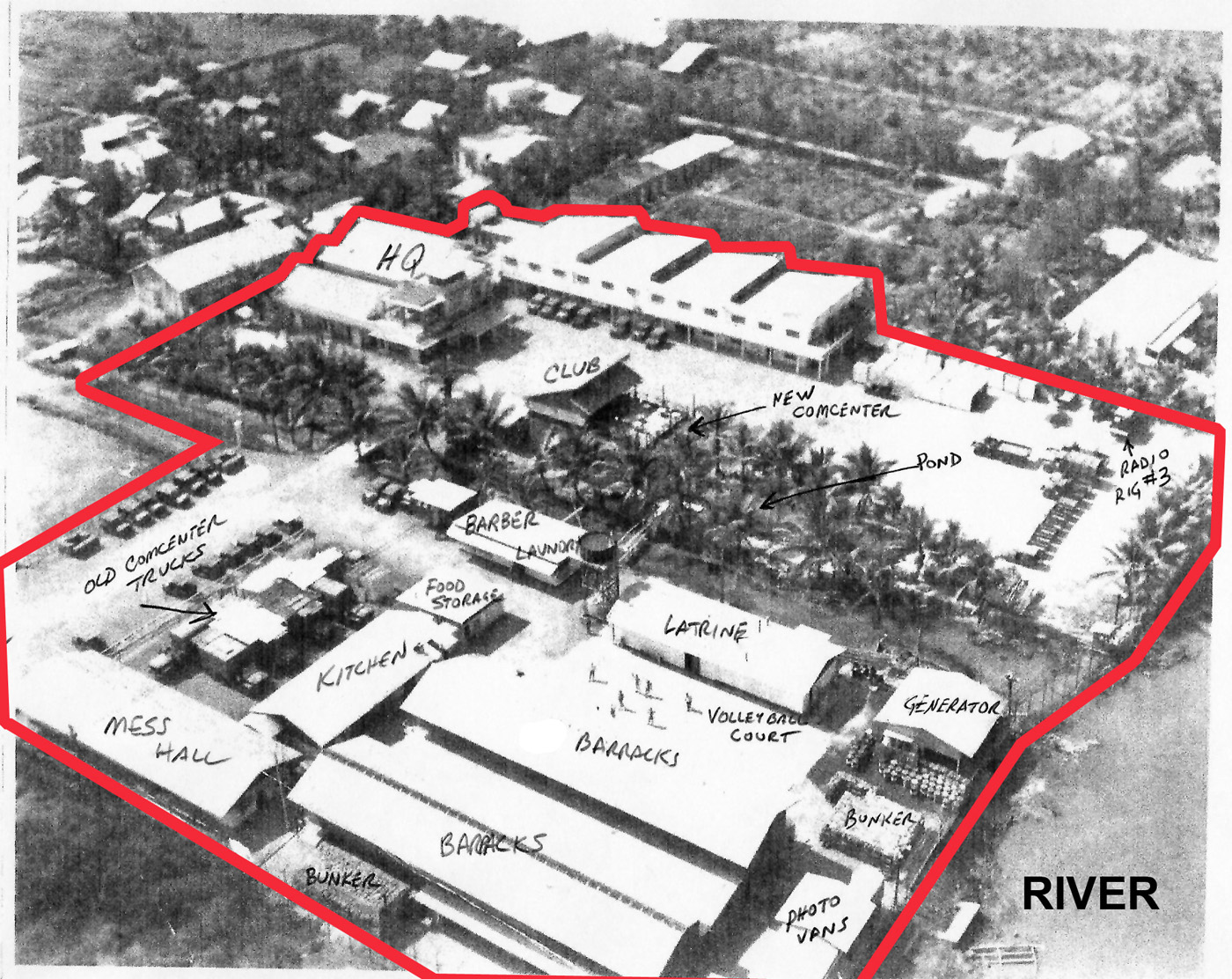 The Newman Compound: on 18th February, the enemy launched an assault from the direction of the area seen in the upper right corner of the photo.
Phil kept on drawing although he did not please everybody with it: once he draw a cartoon of a knight in the colours of the US and the South Vietnamese flags fighting a dragon with Ho Chi Minh's head. A local Vietnamese captain did not like it at all and reported it to Phil's superior officer. The artist would not apologise as he had not acted out of malice. The incident ultimately reached the desk of the Assistant Chief of Staff of Intel whose Vietnamese counterpart, a colonel just laughed at it. That was all.
It was not your last tour of duty…
After extending for another tour (and having a 30-day leave back home), I transferred to the Combined Document Exploitation Center. All captured documents were sent to our location to be translated, evaluated, and the intel disseminated to units needing to know. Saigon was a huge change from the places I had come from, and truthfully, in some respects, as dangerous. Occasional bikers shooting at cyclo riders, satchel charges under buses and trucks, and unpredictable 122 rockets into the city kept you aware. Some of my best first-aid was executed in some of the bars around our A Company billets in Saigon. I extended again until October '69 so I could take advantage of the early ETS if you had less than five months remaining on your enlistment after you DEROSed from Vietnam.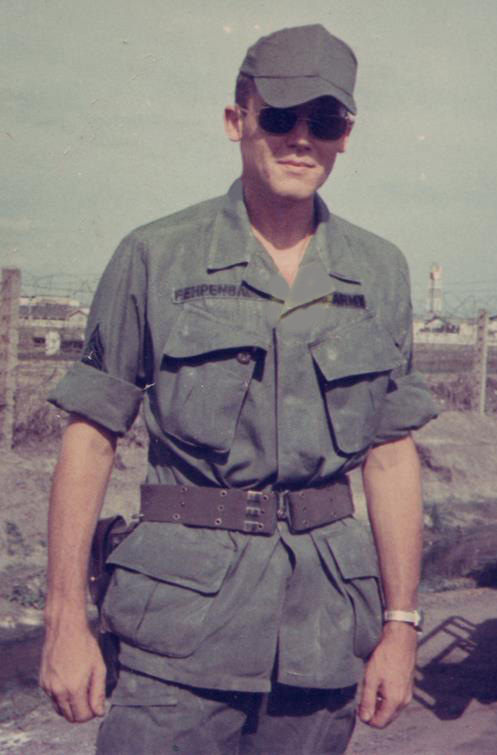 "My humor really improved in Vietnam. You had to laugh or go under."
He left the Army in October 1969 after four years of service. He returned to Portland and went to college for a while. However, he could not tolerate the way certain professors treated him and other veterans. He quit and worked for the FBI, mostly clerical work and data entry. It was a boring job, besides the FBI guys had no sense of humour, so once again, he went on to find something else. He met his would-be wife Julie and they got married in the following year. He returned to school and studied advertising while receiving more and more assignments, so he designed cartoons, logos, brochures. They moved to Salem in 1977 where he still lives with his wife. They have three children, Jenna, Kurt and Kristi, plus six grandchildren. Phil loves cooking, puzzles, sudoku and painting.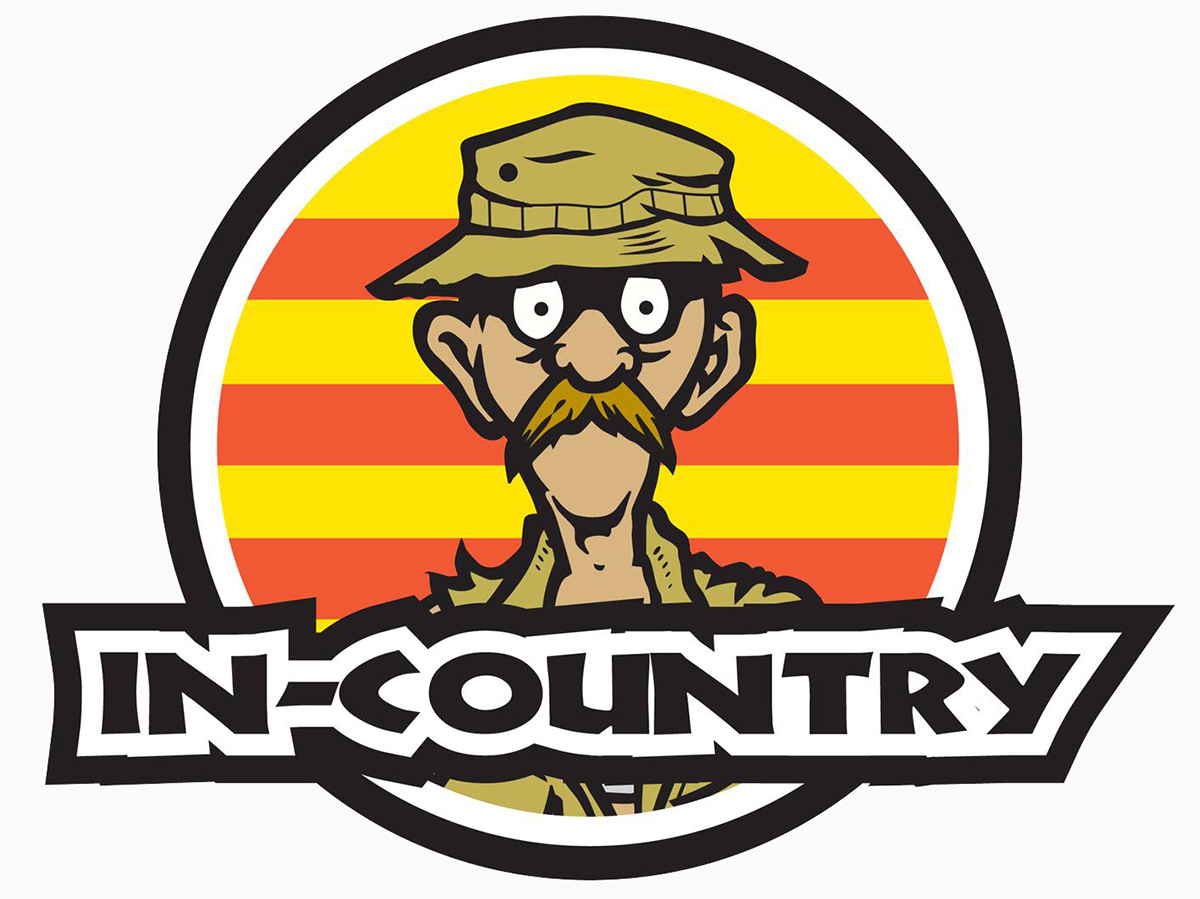 In-Country cartoons depict the Vietnam experience
Your art reflects first-hand experiences of soldiering and wartime – in fact, almost each one of these might be used to highlight certain characteristics of the Vietnam War –, at the same time, there is always a hint of humor, and without that your works would be completely different. Was it difficult to find your voice in these drawings or did you start out like that?

My main goal when began to plan my cartoons was to make cartoons about situations and conditions I felt portrayed life as a member of the US military in Vietnam. Subjects such as the heat and humidity, monsoons, R&R, the enemy, animal and insect life, and other challenges existing in an unfamiliar country at war. My memory is very good, and I've tried to include little things Vietnam vets would notice. At the same time I didn't want to dredge up memories too painful for many still dealing with their issues today. After I started posting the cartoons on Facebook, it became somewhat easier, because the huge response from other vets (from the field and support) with their take of the theme of the cartoon. Many vets have sent me notes that In-Country helps them cope with their PTSD. Along the way, as the number of I-C likes increased, it became apparent many vets from recent conflicts felt the cartoons were still applicable today.
A selection of In-Country
If one thinks of any veteran of any wars, usually thinks about losses and sacrifice. I, however, would like to ask you about your most heart-warming or most positive experience over there.
There were three Vietnamese that I dealt with that left lasting impression on me. The first was a hamlet leader who would contact us when the enemy were in the area, or visited his village. Next was a Vietnamese Sergeant Kinh, a formidable interrogator attached to our unit. My favorite was a 18-year-old girl who was totally Westernized! I think her name was Chau, but everyone called her Jo-Jo. She dressed in blouse and skirts, sang Beatles songs, talked teenie-bopper, and had a great sense of humor. We would try to shock each other with huge insects in a match box or envelope. She even sent me one after I left the Army and lived in Oregon. I've often wondered what became of them after Saigon fell to the North.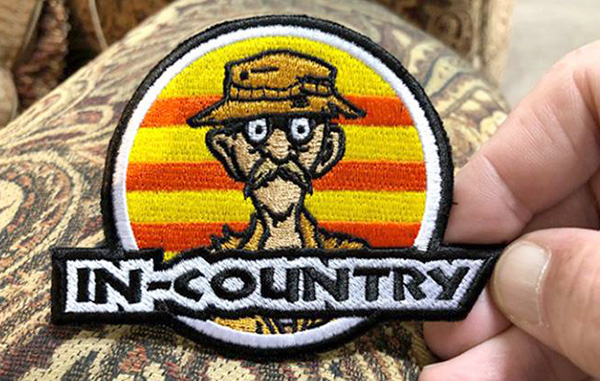 The In-Country patch is already available
Did you stay in touch with many fellow veterans?
I belong to a page of fellow MI vets who served at several of the Intel Centers at different times. The Combined Intelligence Center Vietnam (CICV), Combined Document Exploitation Center (CDEC), Command Material Exploitation Center (CMEC), and Combined Military Interrogation Center (CMIC). Facebook allowed me to locate about 10 vets I actually served with.
A selection of artwork he made on order...
Apart from the Vietnam cartoons, what else do you draw?
I have another page of cartoons called Gray Area, about senior citizens dealing with life today. I also published a book of these cartoons which is available on Amazon. Over the last 15 years I have illustrated T-shirts for Harley-Davidson, micro breweries around the US, and freelance commercial illustration. I also like to oil paint, draw with soft pastels and watercolor.
Varios works, various styles
How much time do you need to finalize a cartoon? How did the modern technology change the way you work? You draw now using a tablet, right?
Most cartoons I draw take about 4 hours to complete, AFTER I have the idea. Before getting my first computer in 1986, I used to draw with Windsor & Newton series 7 brushes, technical pens and India ink. After rendering, I'd either use Zip-a-tone adhesive shadings or watercolor washes. From there, I still generated the art by hand, but then progressed to scanning the drawing and coloring in a program such as Photoshop. Today, I use an iPad Pro and the Procreate app almost exclusively.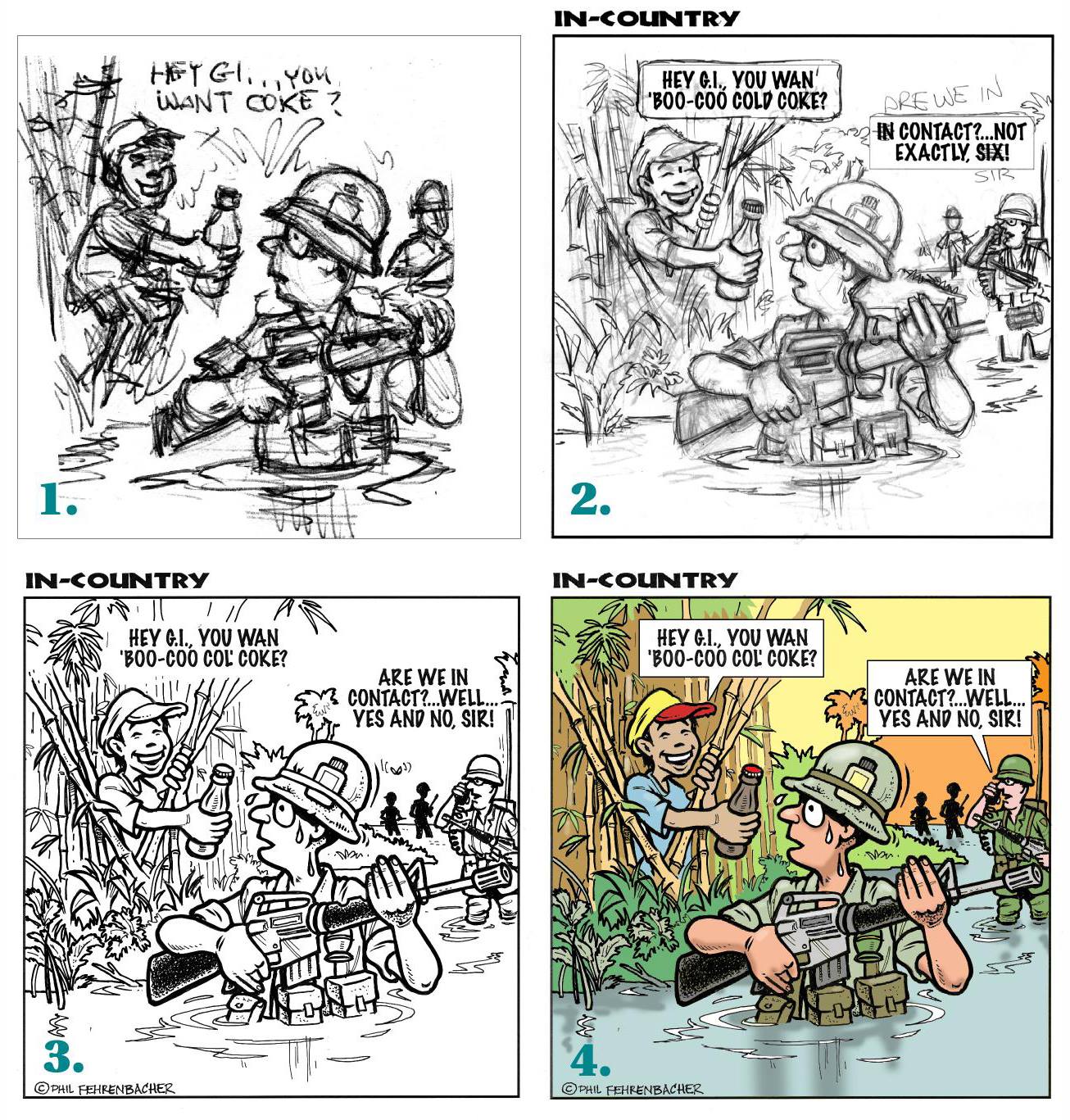 The making of a cartoon
How did the idea of publishing these cartoons in a book come up?
I really don't know why I waited so long to begin this undertaking. While still employed by the State of Oregon, I was able to supplement my income by doing freelance art projects, which pretty much ate up all my free time. After retirement, It took a while to get adjusted to having the time available and settle down to work. I had thought of doing the book for a long time, not to make money, but to create something with my name on it, that might be seen by others. Print-on-demand gave me the means to enter the market without needing to spend a lot of money to publish, and Amazon lists, bills and ships for you. Had I printed the book in black and white, the price would have been much cheaper, but I needed color to set the scenes and mood.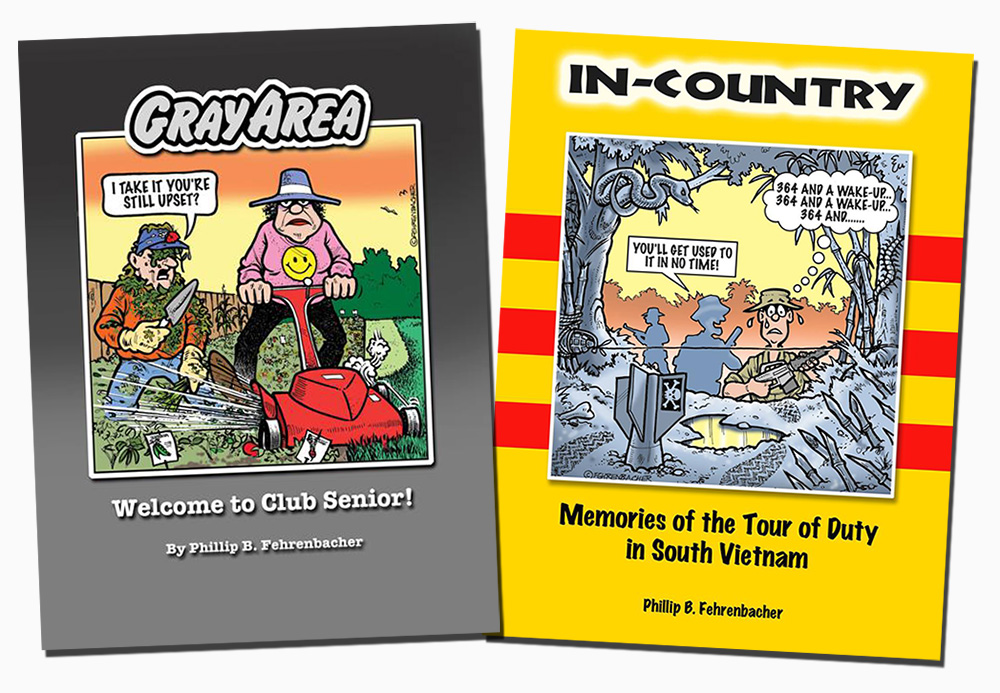 Gray Area and In-Country are available in book format
How did Facebook change your relations with your fans? How about fans from other countries?
I'm basically an introvert, and posting cartoons allows me an outlet to talk to hundreds of vets, and friends and relatives of vets about our experiences. In-Country has grown to over 14,000 followers in less than two years, and is viewed by people from nearly 50 countries. Several groups have contacted me to use the cartoons, and one group, Rolling Thunder "The Vietnam Experience" (United Kingdom), has turned into a real partnership.
Many viewers send me messages daily. Vets from all the different services offer suggestions for cartoons they would like to see portrayed. I'd like to accommodate them, but I hesitate drawing about what I don't know, or haven't experienced. Many of my ideas call for me to do some research about correct equipment, uniforms, etc. I'm very pleased with the followers of In-Country. Several Vietnam-related pages I have seen or belong to have 3 or 4 administrators to help keep order with members and their posts. I'm the only administrator for 14,000+, and (knock on wood) have rarely had to say anything. The group is very respectful.
Thank you for the interview and keep up the good work.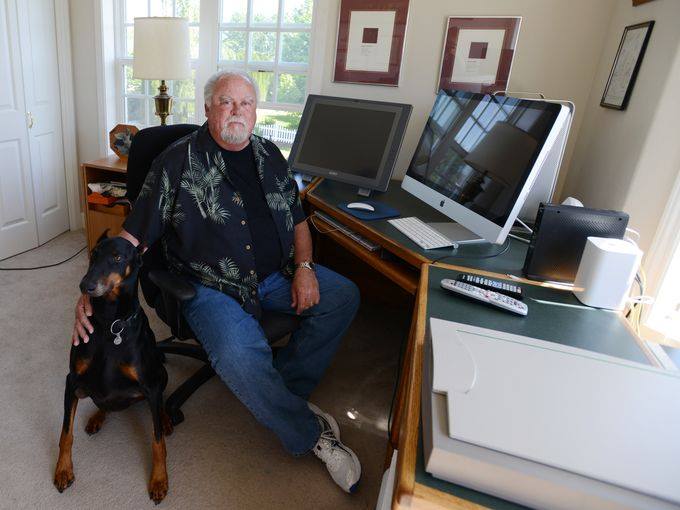 With the tools of the trade and KC, the Dobermann